Summer Feast Day!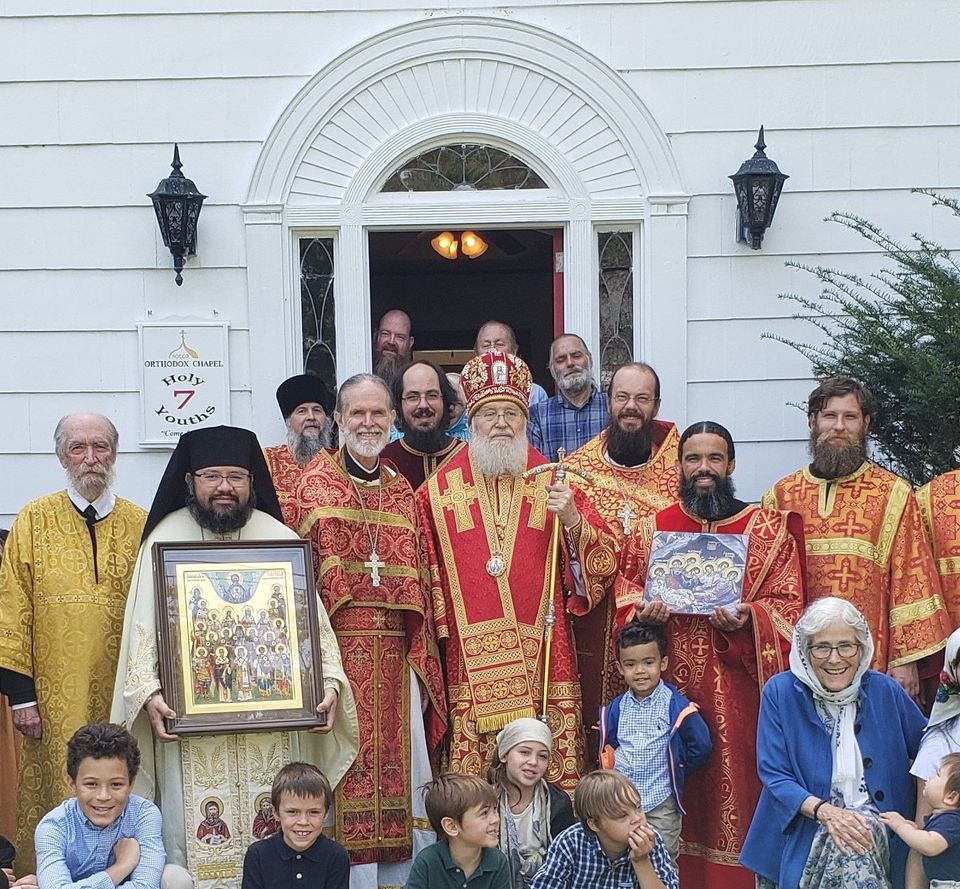 On August 20th and 21st, the Orthodox Chapel of the Seven Holy Youths of Ephesus joyously celebrated the Summer Feast Day for their Patron Saints, the Seven Holy Youths, Maximilian, Martinian, Antonius, Constantine, Dionysius, John and Jamblicus! Very exciting!
Theirs is a remarkable story, and we invite you to listen to The Feast Day Homily which Fr. Photie gave retelling it:
"Faith that Moves Mountains and Raises the Dead!"
We remember with great thanksgiving to God our dear Metropolitan of Blessed Memory, Metropolitan Hilarion+ who reposed earlier this year (pictured at the top), being with us one year ago for this great event!  To honor his memory, we were blessed to serve a special Panikhida in his memory on Saturday, along with all those God has called to Himself during this past year.