New Catechumen Class Continues September 17th!
Join us for our upcoming Catechumen Class! The Catechumen Classes go for 5 weeks and are a wonderful introduction to the Orthodox Faith!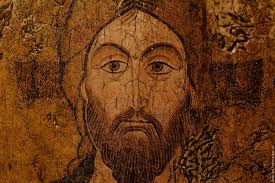 Join us for our ongoing 5 week Catechumen Class which began September 10th! For those of you unable to join us in person or on line, we invite you to view the recording of the class below!
In this video, Fr. Photie discusses the history and beliefs of Orthodox Christianity. He explores the personal encounters people have had with God and how it has shaped their faith. He also touches on the importance of the Nicene Creed and the role of Ecumenical Councils in shaping the Church. Throughout the video, he emphasizes the search for the authentic Church and the significance of tradition in interpreting the Bible. Join us on this journey of discovering the roots of Orthodox Christianity!
The Catechumen Class is based on Priest Daniel Sysoev's wonderful book, The Law of God, an Introduction to Orthodox Christianity: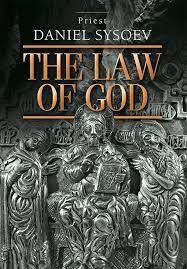 When are the classes ?
The Catechumen Classes go for 5 weeks and are a terrific introduction to the Orthodox Faith! The next one begins this September 17th (Sunday) at 1:00 in the Chapel Library! Join us for Divine Liturgy at 9:00 followed by Trapeza (breakfast!) before the Class, or just come at 1:00!
Who should come?
This class is required for all of those interested in being baptized and becoming members of the Church, but also is a terrific opportunity for anyone who would like to learn more about the Faith - whether those already Orthodox or those learning about the Orthodox Church for the first time!
Is it possible just to come to the classes at 1?
Absolutely! You are of course more than welcome to join us for Divine Liturgy at 9 and then stay for trapeza (breakfast!) after the service before the class starts, but you can also simply come for the class at 1!
Start getting ready for the next class NOW!
If you think you might be interested in the class or learning more about it, please contact Fr. Photie to learn what is covered and how to prepare to get the most out of it! We look forward, God-willing, to having you join us for our next class on the 17th!