I Believe!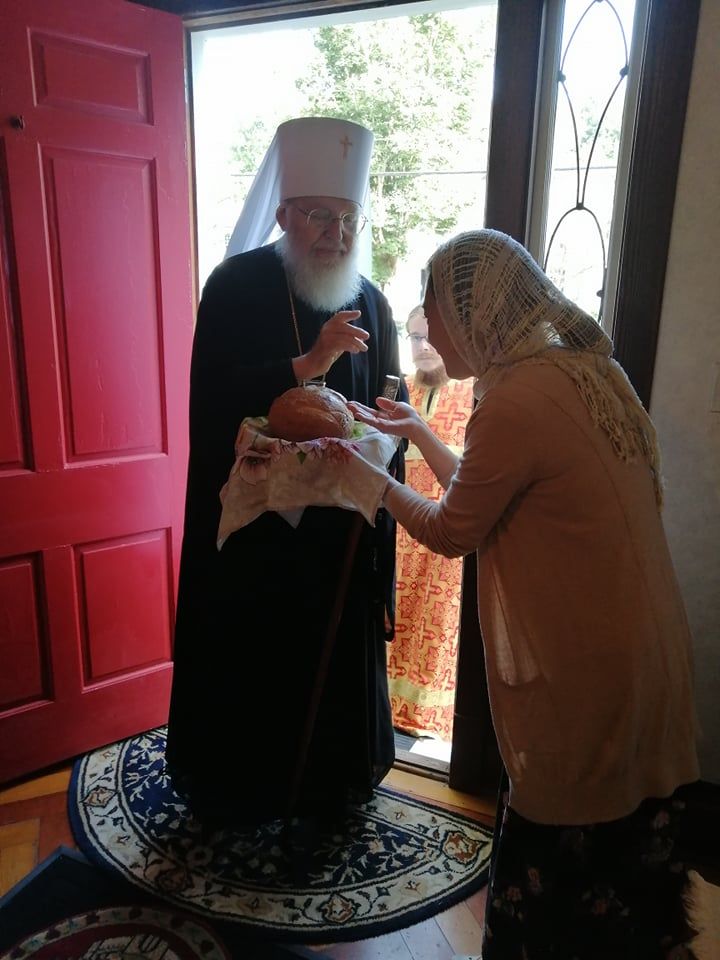 "I believe in one God, the Father Almighty..."
So starts out the words of the Orthodox Church's "statement of faith," the Nicene Creed. The Orthodox Church is a family, even as God Himself is a family;  the Father, the Son, and the Holy Spirit.  Even in the worship services of the Church, the language intentionally is not "I," but "WE!" "Let us commit ourselves, and one another and all our lives unto Christ our God!", is just one example taken from the Divine Liturgy of this plurality of language expressing the family that we are a part of in the Church.
There is, however, one exception, and this exception is when we come to the point in the service where together we affirm our faith by singing the words of the Nicene Creed.  Here we say not, "We believe," but "I believe!" Why is this? The reason for this is that although when we enter the Church we become part of the family of God, when we leave the Church visible at the time of our death, we will do it alone, and we will be judged not on the basis of someone else's faith, but on the basis of our faith alone!
So just what is this faith the Orthodox believe in?  In a nutshell, our faith is based in the Bible, in the Holy Scriptures of the Old and New Testaments!  But just what does the Bible teach?  At first glance it would seem that no one really knows for sure, otherwise there wouldn't be this great plethora of "churches" in the world today!  Right?!  As only one example, does the Bible really teach "adult" baptism?  Well, if so, then why does the Orthodox Church baptize not only adults, but also infants?
So the question becomes, "How do we know what the Bible teaches?" The answer to this question is through the Tradition of the Holy Fathers of the Church!  Not only are we enjoined in the New Testament itself to understand the meaning of the Scriptures as handed down to us through the Tradition of the Church (e.g., "Therefore, brethren, stand fast, and hold the traditions which ye have been taught, whether by word, or our epistle." [II Thessalonians 2:15]), but we also have the very words of the Nicene Creed given to us in the 4th Century as a living example of this tradition!
To learn more about this great "Faith of our Fathers," we warmly invite you to participate in our New Members Class, "Discovering Orthodoxy!", whether you are already Orthodox or not!  This discussion-based class is a wonderful opportunity for you to discover more deeply the truths expressed in the Nicene Creed and how they are lived out in the Church and in the world today!  Come and See!